Our security guards are trained and hold a regular agent's license.
Interested in a career in private security?
Periodically, we offer you the opportunity to take a 70-hour security guard course. The training is provided at the Mitshapeu Centre in collaboration with the BSP and the CNESST.
A training course divided into 3 parts:
Environment, functions, legislation, and behavioural standards: 30 hours
Emergency procedures: 24 hours
First Aid: 16 hours
You will then be able to obtain a regular agent's license.
These courses are given in groups of 12 people. If you know people interested in this field, we can start cohorts based on demand.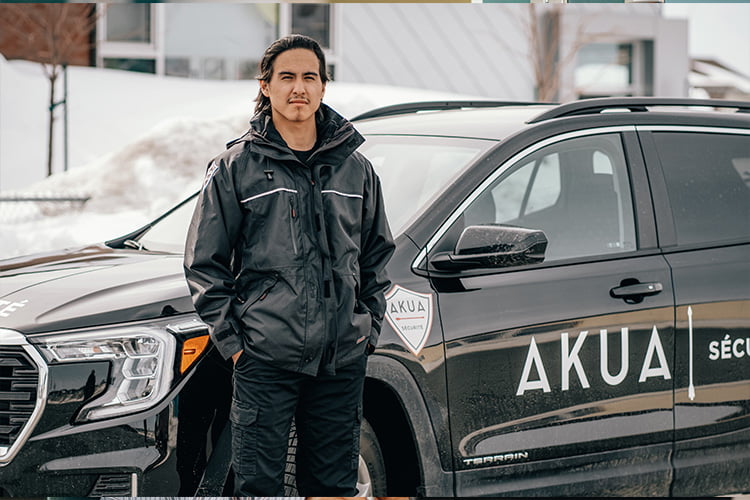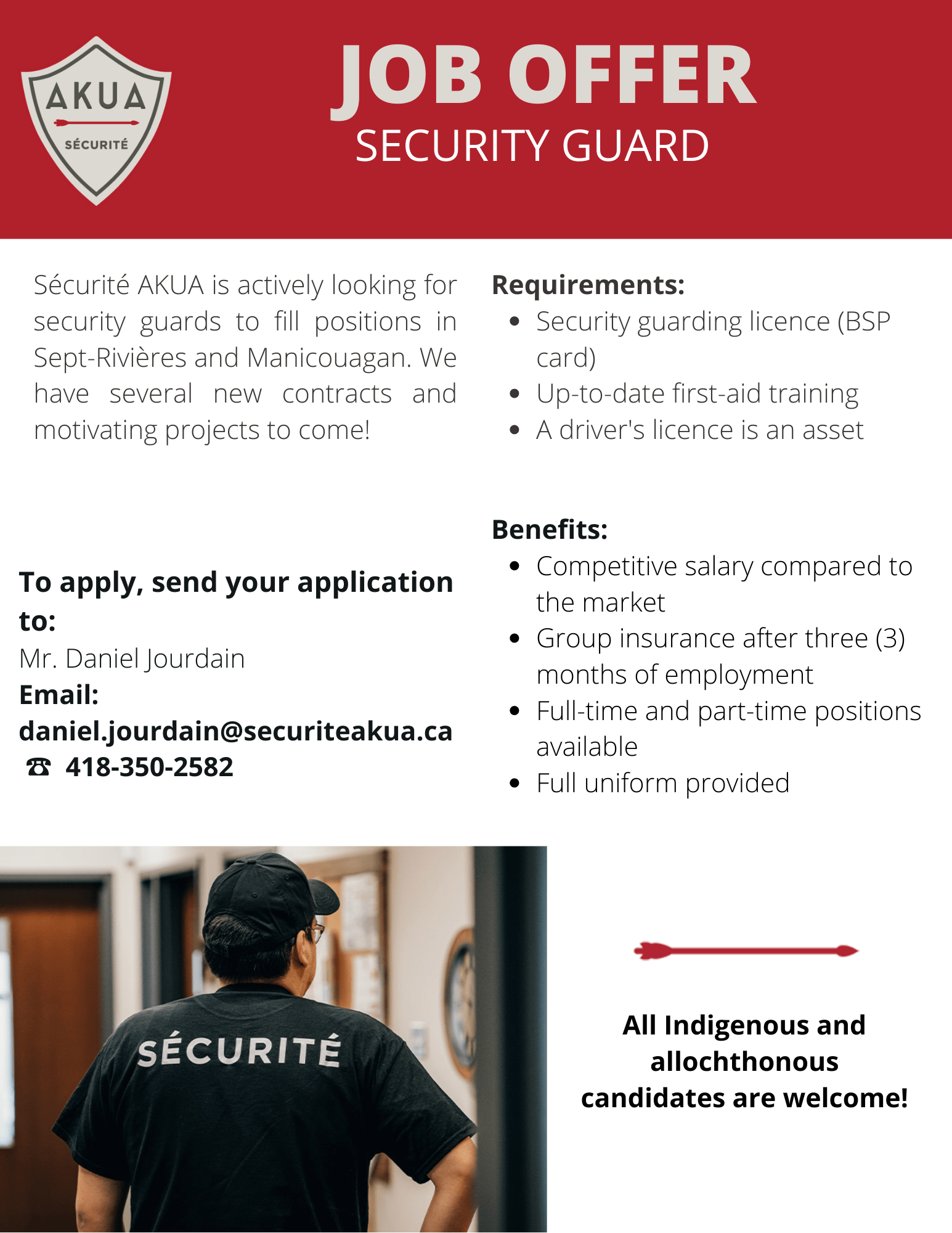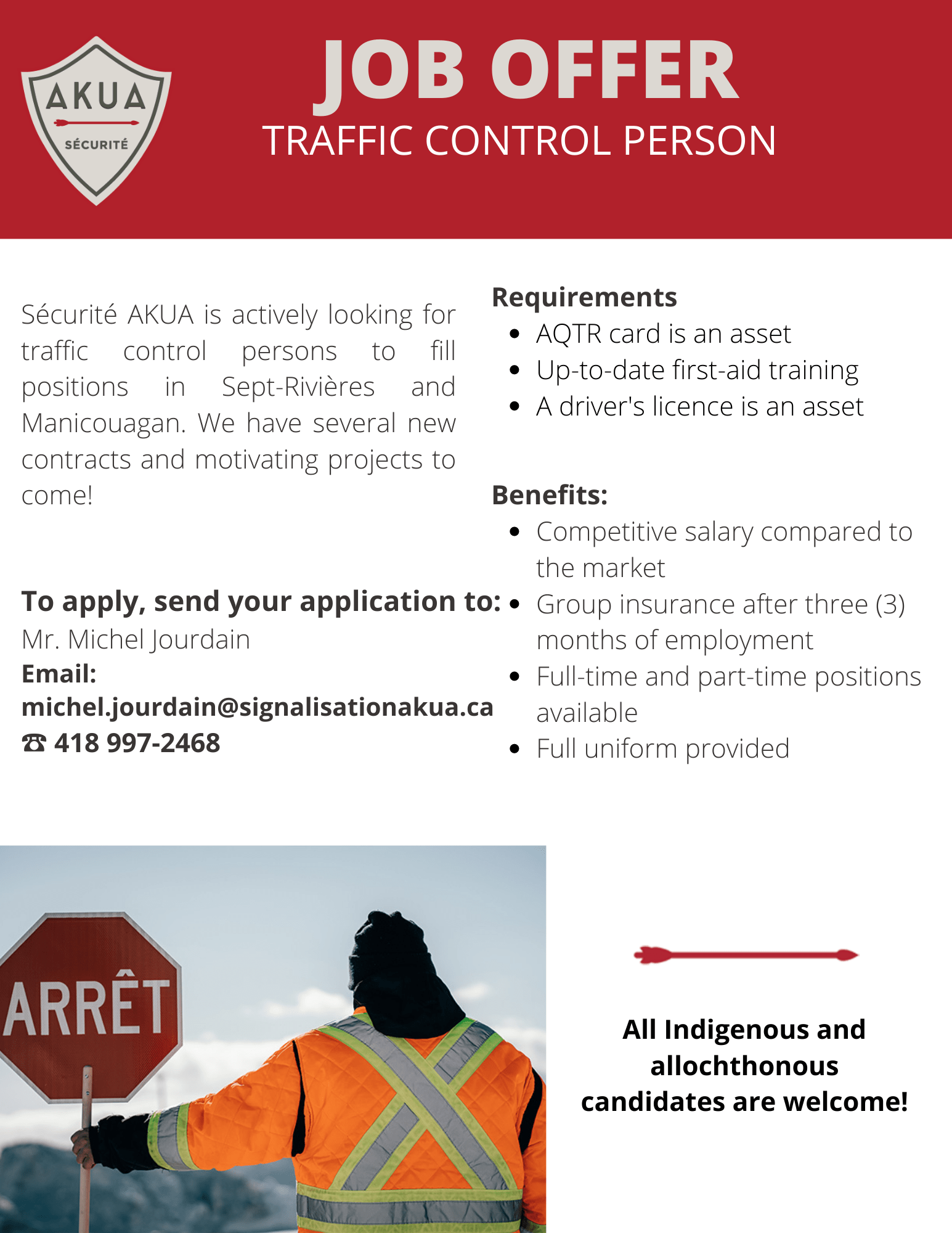 We are constantly looking for security guards to fill several day, evening, night and weekend positions. Our door remains open to motivated people who have been trained in the field.
Assignment in less than 24 hours
Full uniform provided (coat, sweater, shirt, pants)
Stimulating and professional work environment
Job Requirements:
Fast and flexible availability: day, evening, night and weekends
Hold a regular Bureau de la Sécurité Privée (BSP) agent's license
Hold a valid first aid certificate in the workplace (CNESST)
Assets:
Night-time availability
Hold a valid class 5 driver's license
Have related or relevant work experience
Be bilingual in French and English